The Sudden End of Athletes' Sports Career
When you look into the sports history of China, you will find a gap during the Cultural Revolution. Pengnian Zhang, a former professional soccer player, ended his career in sports prematurely due to a political storm.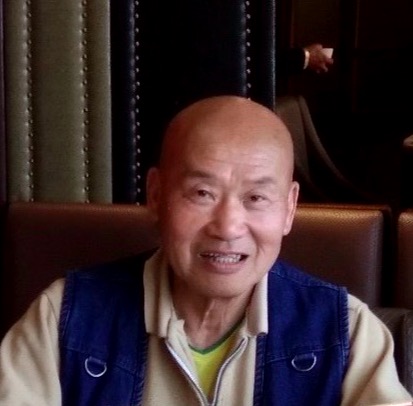 A soccer field large enough to run, several teammates of the same age and a bottle filled with water – all these can satisfy Pengnian Zhang, a former professional soccer athlete, in his old age.
He has an amateur soccer team for the old and they meet, play and train on a soccer field several times a week. Most of the time, there is no audience but they still enjoy it.
They are old, around 70 with grey hair, except for the bareheaded ones. Always, you will see them running around and around on the field­­­ – the basic training of the soccer team. You will see them wearing a sweat-drenched jersey. You will see them playing a competition like a professional soccer team.
Zhang and some of his old friends are in charge of this team and it has lasted for more than eight years. They always need to rent suitable places for the team to play and train, most of the places are at universities. But even if the location changes, they still play together and have fun.
Young people may have heard their names in sports circles. Actually, some of them like Zhang were great professional athletes but their fates were totally changed during a special period in the 1960s. 


In 1945, Zhang was born in Shanghai. He started to play soccer when he was in primary school, where he fell in love with the game. After graduating from primary school, he got into Luwan Middle School, located in the Luwan District. It is a school famous for its traditional history of sports. There was a good soccer team at the school and Zhang spent three years on that team.
When he was in his second year, he enrolled in Datong High School and joined the school soccer team, a well-known juvenile soccer team representing Shanghai in national competitions. It was the pre-start of his professional soccer career.
Before graduation from high school, he had already become an athlete on the professional soccer team in the Yangpu District of Shanghai, called the Shanghai Competitive Instruction Soccer Team. He got professional training there. It was an excellent team that soon became the first division one representing Shanghai in national professional competitions in April of 1962. At the same time, there were only four first division teams in the entire country. Most of Zhang's soccer highlights came during his time there.
In 1966, a national political movement: The Cultural Revolution had started. The Cultural Revolution (1966–1976) was one of the most violent political movements having taken place in modern Chinese history. Sport was not immune from this political storm. The country's sports system was brought down by the Red Guard and revolutionary rebels in the first phase of the revolution starting in 1966.
Before 1966, when the athletes on professional teams were at a certain age, they needed to go and work in the countryside. This tradition, making the well-educated young people move to the countryside and make contributions, started in the 1950s to help bridge the gap between the city and the countryside. Thus, Zhang went and worked in the countryside in 1965. He was assigned to work in the Pengpu machinery factory, which is still in the Zhabei District of Shanghai. 


But in 1966, when The Cultural Revolution started in China, the country's sports system was destroyed. All professional teams were dismissed. All sports players on professional teams were forced to go and work in the countryside. Suddenly, there were no professional teams and no professional athletes anymore. Zhang would never have a chance to go back to his former soccer team and his sports career had come to an abrupt end.
Professional teams in Shanghai, actually, the entire country, had stopped for decades. All athletes on professional teams left their teams and went to work in the countryside. Their careers ended forever because when The Cultural Revolution ended, they were too old to become professional athletes again. After 1966, they missed a golden time to play sports as a professional athlete even though they had won many honors for their teams before.
For a long time, there were only soccer teams for amateurs allowed in China. The sports lovers and the former professional athletes volunteered to organize some sports teams for amateurs.
Although Zhang had to leave his professional soccer team and work in the countryside, he never gave up playing soccer and maintained his great passion for playing soccer. Soon, he joined the amateur soccer team of the factory where he worked and participated in amateur soccer competitions, so he could still enjoy playing soccer during that hard time. But when talking about those experiences, he still feels pity.
Zhang has devoted most of his lifetime to soccer, although the Cultural Revolution in the 1960s changed his professional fate and ended his career.
Since retiring, he has organized the Guard Soccer Team in the Zhabei District for the old with other former professional athletes. On the team, there are many professional players like Zhang who were forced to go and work in the countryside or mountain areas in the 1960s, but nothing could stop their love of the game. Even as they grew older, they still organized soccer teams and training for themselves, which has become a lifestyle for them in their old age. The old men always play together, organize sports activities and cooperate with each other. They continually prove that a great event of their society may have influenced their fate but it could not change their love of sports.
Zhang is 75. He had been one of the second-generation professional soccer players in Shanghai. The appearance of the first-generation professional soccer players were much earlier and those athletes represented their country while winning honors at world competitions. For example, Junxiu Zhang, a famous and talented soccer athlete was one. Nevertheless, there were no professional soccer teams fighting for the country during the long period of The Cultural Revolution. Even today, professional soccer teams fail to win great honors in the world when competing against the teams of other countries. Some people think bad performances by today's Chinese professional soccer teams is because of the long stop of professional sports during The Cultural Revolution.
Some former athletes, like Zhang, have devoted their lives to training young athletes. Zhang and his friends also organized another team for those aged 40 to 50 to give them expert training.
Now, there is the Covid 19 pandemic in China, so their teams are not allowed to play at the universities or at other schools. They can only play soccer on a sport field special for them. Thus, they are only allowed to have team activities every Thursday afternoon in a sport club located at No.909, Luban Rd, Luwan District. Most team activities, such as daily training and amateur competitions, have been greatly reduced.
Although those old men, former professional athletes who can never fight for their city and country in their later lives, have experienced The Cultural Revolution and the pandemic of Covid-19, they still pursue their sport in their old age. Many of their stories are difficult to find in books or on the internet, but their great experiences are passed down to young athletes now by word of mouth – the oldest and most impenetrable form of mass media. A media that will never die.